An Introduction To Blogging For A Profit
The concept of making money blogging has been around for quite a few years and with current economic states more and more people are pursuing this idea to make a few extra bucks on the side. Due to this thousands of new blogs are being created every day. So what does this mean for you? Successfully creating a profitable blog is not a task that can be completed in a few hours It takes months of discipline and hundreds of hours of work to monetise a blog, but the following article will put you on the right path.
Where To Start
Firstly and most importantly you need to create your blog, this is no easy task it take many long nights and tireless persistence. However it can be very rewarding if it is done right. So Begin by choosing a topic for your blog I strongly recommend a topic that interest you as it will be less of a chor to maintain and you will require less research on the topic to create your posts. From your point of view your blog is the heart of your money making stream pumping traffic through it to generate income. Take a look at the diagram below to help better understand this.
Earn A Passive Income With Blogging - Free Money
From this diagram you can see the flow of web traffic and the flow of money. Your Blog being the central hub receives traffic from; Social Media, Directories and Search Engines once traffic arrives at your bolg it is then diverted to outbound link, advertisements, affiliates or the window can simply be closed. Your goal is to divert the maximum amount of traffic to advertising or affiliates as possible as this is where the flow of cash begins.
Receiving Traffic
To start receiving traffic you firstly need to create quality content. When starting a blog you need to concentrate on the quality of your content. As I previously mentioned I recommend choosing a topic that interests you as you will already have knowledge on the topic and creating the content will be less boring for you. The next thing to concentrate on I quantity of content. I cannot stress enough the importance of not producing poor quality content just to increase the quantity, people will not return to a poor quality blog however they will also not return if it simply lacks the quantity of information they require. At the start try to aim for 60% quality and 40% Quantity, as your number of posts increase start increasing the importance on quality as they quantity will already be their. Once you have established your content then and only then should you start to consider
ideas to increase your traffic.
Diverting Traffic
Once they traffic has reached your blog it needs to be diverted. Their are four places it can go, outbound links, advertisements, affiliate links or the user can simply close the window (know as terminal traffic). Outbound links are links that lead the user away from your blog, perhaps to another blog or site we need to keep these to a minimum as no money can be made form outbound links or terminal traffic. The other diversion options for the user to take are advertisements or affiliate links. Advertisement companies such as google, yahoo etc will pay for for each and every click they receive on an ad, this is where we want to divert as much traffic as we can. On the other hand they user can also be diverted using an affiliate link these links take the user to another site where you get paid a commission on any sales they make or if they sign up to they site.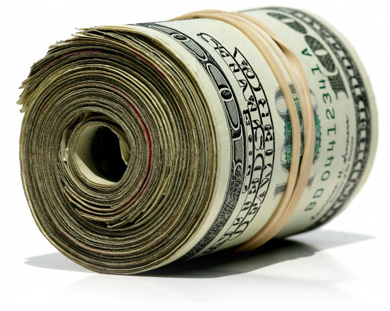 Getting Paid
Once your blog has generated enough clicks on ad's to reach they payment threshold of the advertising companies you are able to withdraw it as a check or have it depositing into you paypal account.
I hope this information has been helped, Happy Blogging I will be posting a list of my favourite advertising companies next as well as a list of my favourite affiliates.